Guenther House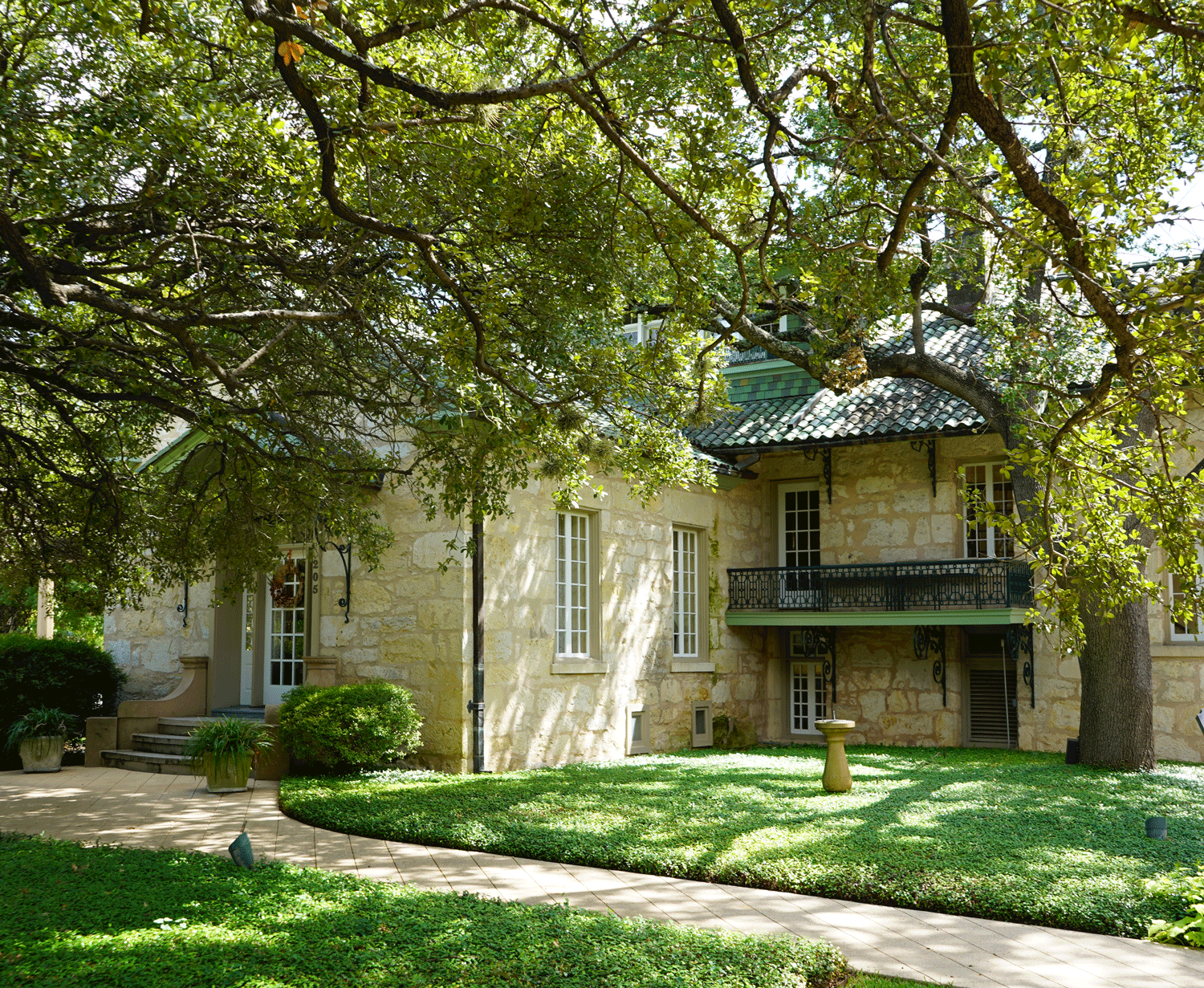 205 E Guenther StREET
This was a traditional raised stone cottage when built in 1860 by German immigrant Carl Hilmar Guenther. Facing his new flour mill, the home was built beside a millrace dug between the legs of a sharp bend in the San Antonio River. A half century later, Guenther's son Erhard greatly enlarged the home, remodeling it and reorienting it away from the looming new industrial buildings of Pioneer Flour Mills. The only part of the original home recognizable from the outside became the one-story section projecting toward the river. Notable new features were the green tile roof and side verandah. The site changed dramatically in 1968, when the sharp bend to the south was cut off by a straight concrete channel dug past the house on the north. The milling company, now a national food conglomerate known as C.H. Guenther & Son Inc., operates the Guenther House as a museum, restaurant and gift shop, using Erhard Guenther's sunroom on the ground floor and the ballroom on the third as part of the dining and banquet facilities.
'San Antonio Architecture, Traditions and Visions', AIA San Antonio, 2007
The Carl H. Guenther House was originally a one-story German Texas Vernacular constructed with native limestone blocks in a T-shape. The gable end facing Guenther Street is very little changed, with cornice returns and a door hood supported by elegant metal brackets.
Carl H. Guenther migrated to Texas from Germany in 1851 and settled in Fredericksburg, where he built his first mill. There he married Henrietta Dorothea Pape. In 1859 he moved to San Antonio and bought the property where the present Pioneer Flour Mills stands for $2500. In 1860, after erecting his new mill, he built this stone house for his family. Underneath the two upper stories, added in later years, is the original one-story home where he reared his family. Like many residents of this neighborhood over the years, the Guenthers wanted their adult children nearby. To that end, they helped their children build houses at 219, 221 and 222 East Guenther.
The original house was used by the mill as offices and storage but is now The Guenther House Restaurant and Museum.
'The King William Area, A History and Guide to the Houses', Mary V. Burkholder and Jessie N.M. Simpson; published by the King William Association, 2017