Ball House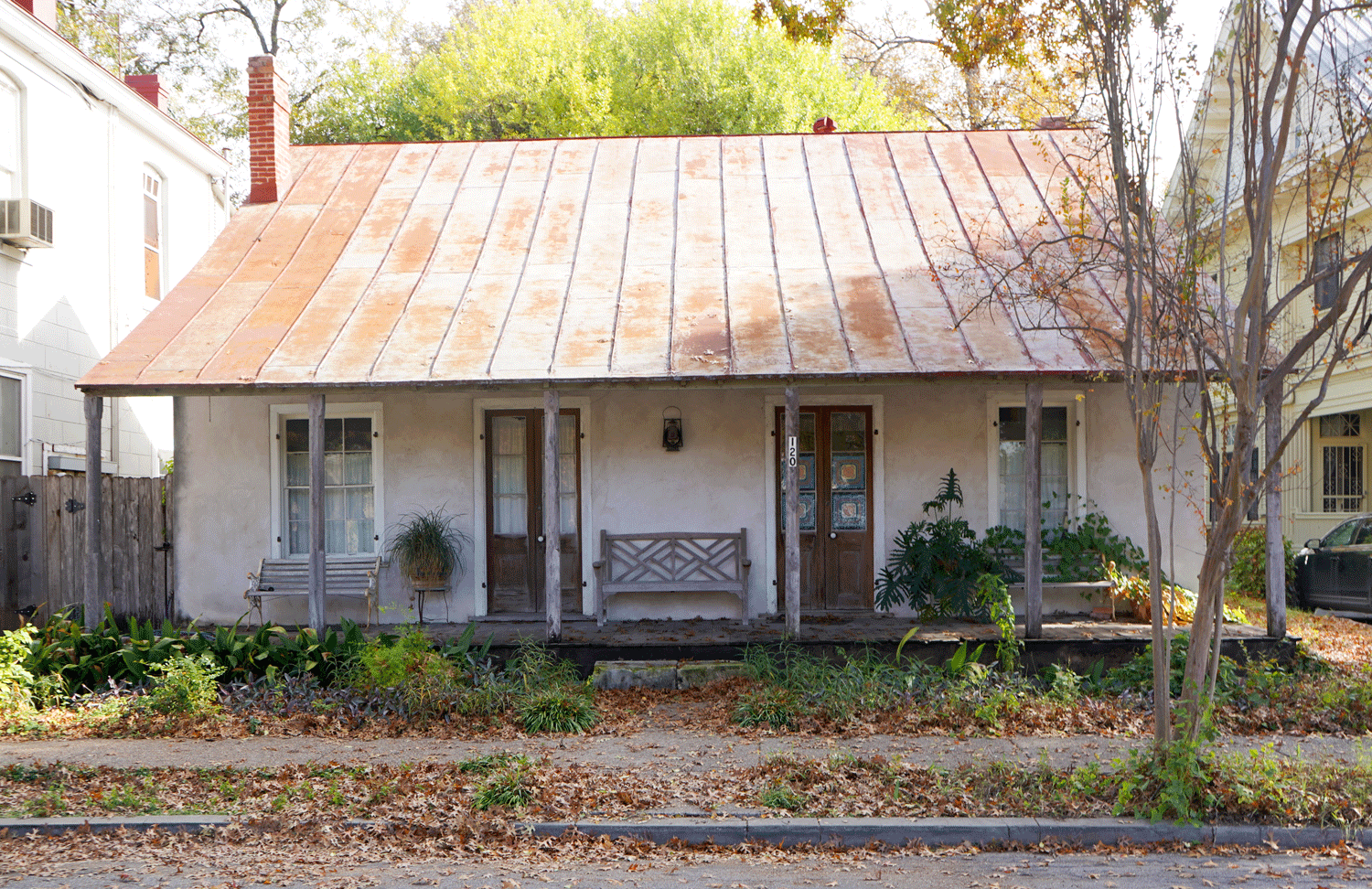 120 King William StREET
The John Ball House in King William is an example of the Texas German Vernacular style with stucco over limestone walls, a side-gable roof and full-length front porch.
Joseph and John Ball emigrated with their parents from France and settled in San Antonio before 1860. In 1868, the brothers, who were stone masons, bought these two lots for $650. They built two matching houses which were originally numbered 18 and 22 King William. Urban legend is that their respective wives had a falling out, so John's house at 120 was built without windows on the northeast side. It remained without windows on that side until the 1940s, when the Henry Steinbomers lived there.
Joseph Ball is listed as living at 116 until about 1895. He and his wife, Salome (Sallie), sold this property to Mrs. Marie Conlon in 1898. She added a brick second floor prior to 1904, thus destroying its resemblance to the house at 120. When she died in 1920 the house became the property of her niece and long-term companion, Agnes Reilly. Nellie Neil, Agnes' sister, became the owner in 1933, and later it belonged to Nellie's daughter-in-law, Florence A. Neil. In 1973, she sold the house to Miss Margaret Gething. It now belongs to the Perry Gething Foundation.
John Ball and his wife, Catherine, lived in the house at 120 until around 1924.Their son Joseph sold the property to the F. V. Alters, and in 1944 Roy and Alma Yates bought it. Mrs Yates sold the house to Patricia Galt Steves about 1971. It was later sold to Kenneth Caswell and finally to Rusty and Madeline Guyer, the current owners.
The King William Area, A History and Guide to the Houses, Mary V. Burkholder and Jessie N.M. Simpson; published by the King William Association, 2017