Harnisch House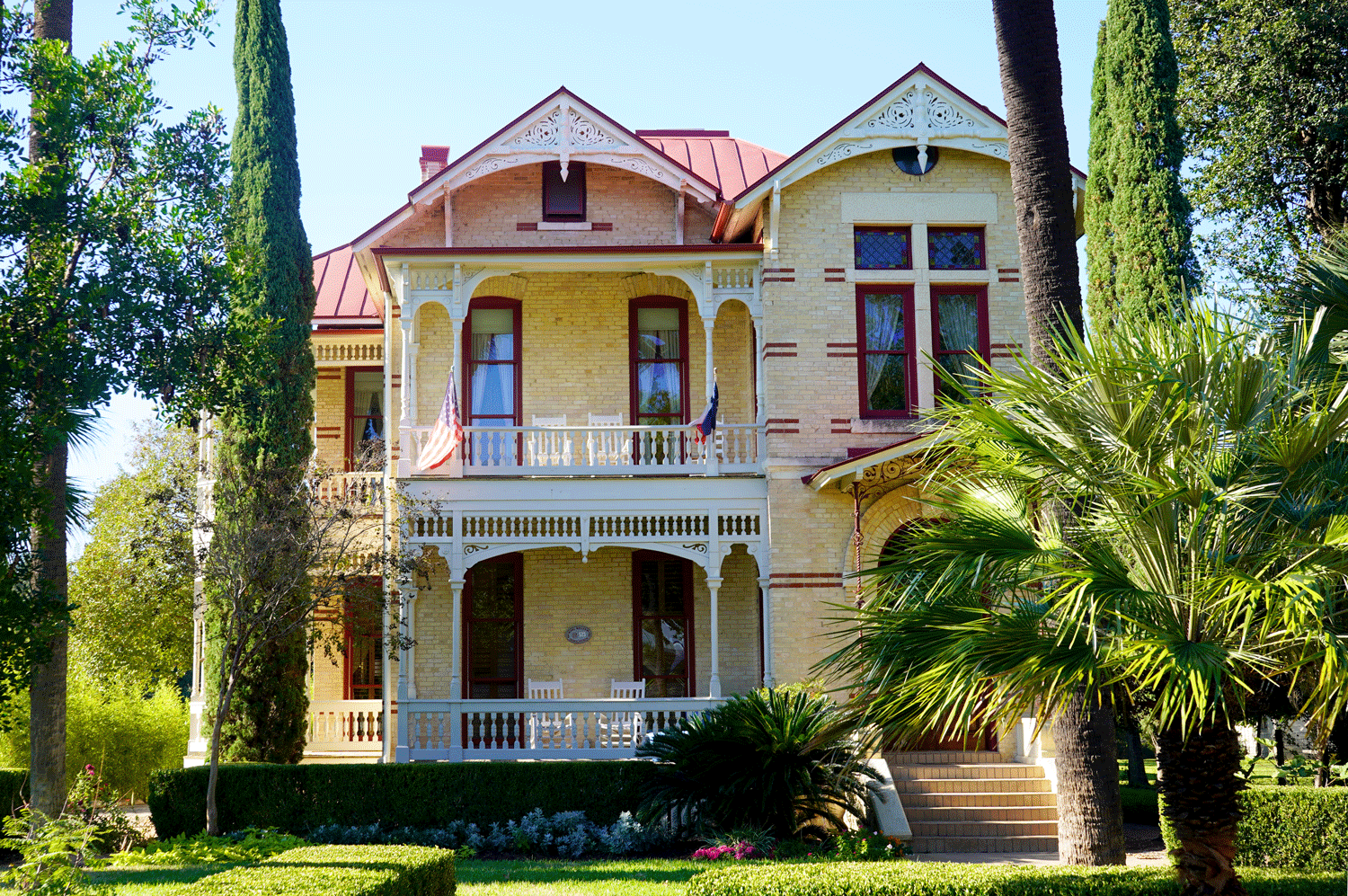 523 King William StREET
Harnisch House is a Victorian-style house constructed of yellow brick with red brick accents. It has an asymmetrical façade with two front gables. The left gable frames a two-story porch while the right gable frames the front door. The cross bracing of both gables is in the Gothic Revival style.
At the turn of the 19th century one of the most elegant restaurants and confectionaries in San Antonio was that of Harnisch and Baer (109 West Commerce Street). The Baer was Mrs. Josephine Baer, Mr. Harnisch's mother-in-law. They featured a bakery for fine cakes and pastries and served their own ice cream, which was manufactured at a plant behind the Harnisch residence. The restaurant interior was decorated with potted palms, banana trees, and other plants. It was the place to go for gourmet foods and delicious refreshments.
Carl Harnisch lived here, and his house was no less ornate than his place of business. In 1884 he bought three lots at this corner and built his house, designed by Albert Beckmann, sometime before 1892 when the city directory lists him living here. He lived here until the year of his death, 1920. The house belonged to his daughter, Charlotte Guenther, and then to his granddaughter, Marie Louisa Guenther James, who lived there for a time after her marriage to Theodore James (303 King William). Title was transferred to C. W. Guenther & Son, Inc. in 1963 and Daryl Engel bought the property in 1970.
Stephen and Debra Walker purchased the house from the Engel estate and spent several years renovating the house. Just before they moved in, the house burned and was condemned by the city, but the Walkers were determined to save it; eventually they convinced the regulatory powers to spare the structure. Notable features they saved are the many porches and gables decorated with wooden scroll work, the brick arch over the front door with carved keystone, and especially the canopy over the front stoop that seems to be held up by slender twisted iron posts and fancy ironwork.
The King William Area, A History and Guide to the Houses, Mary V. Burkholder and Jessie N.M. Simpson; published by the King William Association, 2017